Additions, Garages and Lower Level Remodel
Tonka Bay, MN

This Lake Minnetonka home was in need of extra space. The owner wanted to maintain the appeal of the former old school house while incorporating the additions into the original design of the home.
What the Customer Wanted:

Add an attached garage and enlarge living space
Remodel kitchen area
Update lower level with higher ceilings

How SJ Fisher Construction Solved the Problem:

Three different projects from 1992 – 2006
Added garage on right to match house in 1992
Added garage and kitchen addition above on left to match existing architecture in 1999
Oversaw boulder retaining walls for support
Dug out existing lower level to create more height and remodeled lower level in 2001


"Over the last 15 years, SJ Fisher has completed two additions and a complete renovation of my 90 year old Lake Minnetonka house. The projects have been as complex as jacking up the house for a new steel beam foundation to as straightforward as a new garage roof. As with any old home, there's simply no way to predict the challenges that magically appear in these projects, but none of the challenges stumped Steve or made me compromise on the finished result or blow my budget. The 16 foot sliding French door SJ Fisher installed back in 1993 still slides as smoothly as the day it was put in place. I'd recommend Steve and his team to anyone with a renovation or improvement construction project, especially anything that requires trust and judgment." Howard and Beth R.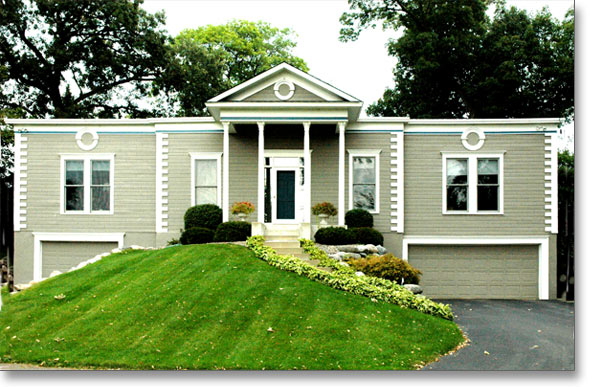 SJ Fisher Construction, Inc., 70 Florence Drive, Excelsior, MN 55331
(612) 221-5509 - Email: stevelynnefisher@msn.com
Joey Fisher (952) 990-3932