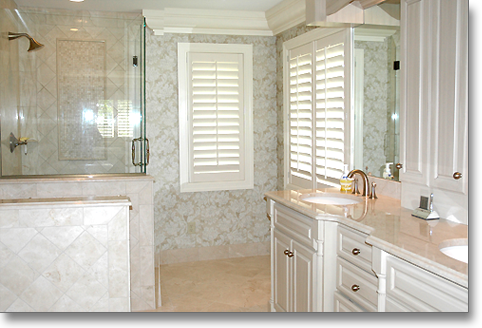 Bathroom Remodel
Eden Prairie, Minnesota

This light and airy master bathroom features raised panel painted cabinets in a beautiful cream color with complementary marble countertop and flooring.

The bathroom features dual sinks and mirrors separated by a uniquely updated medicine cabinet. Specialty recessed lighting is built into the cabinetry and the room is supplemented with natural light from off white wooden blinds. An existing bedroom was converted into a walk-in master closet that now adjoins the bathroom.







What the Customer Wanted:

Update existing bathroom and remodel adjoining bedroom into a master closet
Remove old bathtub
Change layout to create open space and increase functionality


How SJ Fisher Construction Solved the Problem:

Removed a wall and installed French doors
Redesigned the layout of the room to maximize space
Renovated the shower area to make it larger
Installed glass panels and tile inset designs to make the shower a feature area
Installed a half wall for privacy around toilet area
Installed custom built-ins specially designed for a walk-in closet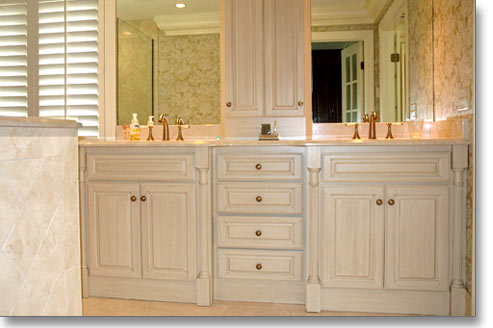 SJ Fisher Construction, Inc., 70 Florence Drive, Excelsior, MN 55331
(612) 221-5509 - Email: stevelynnefisher@msn.com
Joey Fisher (952) 990-3932